A journey of body and senses awakening starts just a few meters from your living room! With the Wellness at Home Service you don't have to move from
Special Folding massage bed adjusts to any part you want in a few seconds and with the right relaxing music (provided by us), we are ready to start the treatment.
All you need are clean towels to put on the bed and a space that is away from noise and tensions so that there is privacy.
A massage on the beach, in the forest, in your garden or under the stars is the most sensational massage experience you can have.
Connecting with nature raises serotonin levels and enhances activity in the parts of the brain responsible for empathy, emotional stability and love Another benefit of massage in a natural environment is the increased level of fresh oxygen in the cells resulting in an immediate feeling of euphoria that lasts for days.
Enjoy a massage in a secluded natural landscape and give yourself a valuable gift of experience.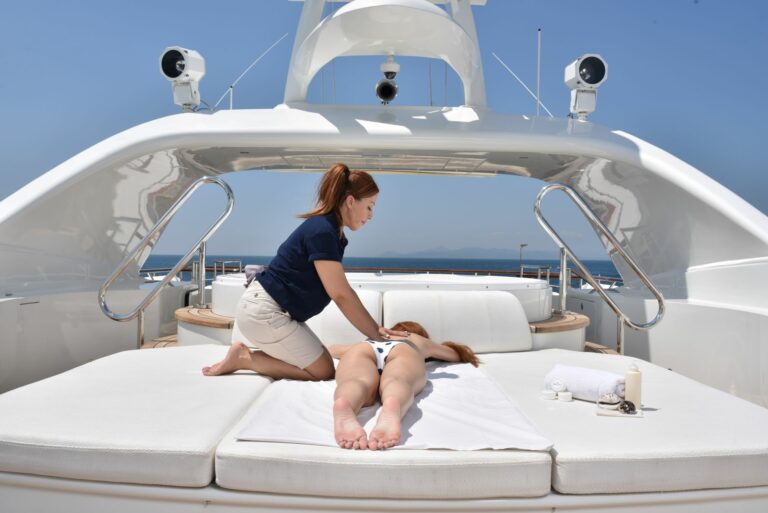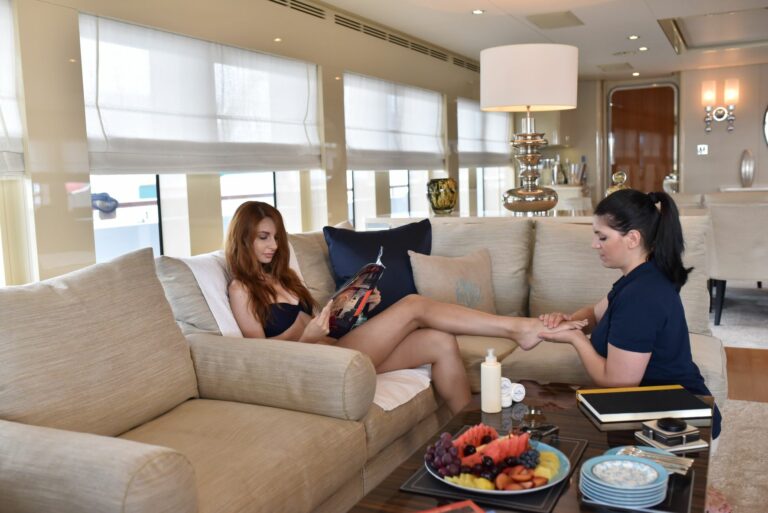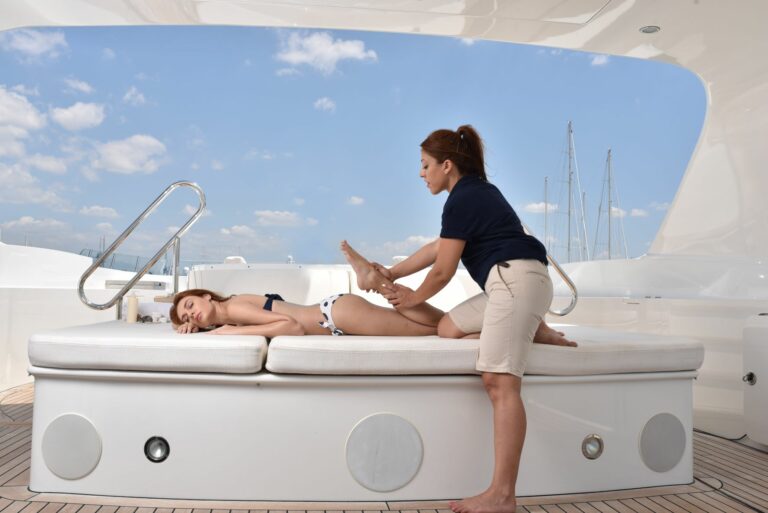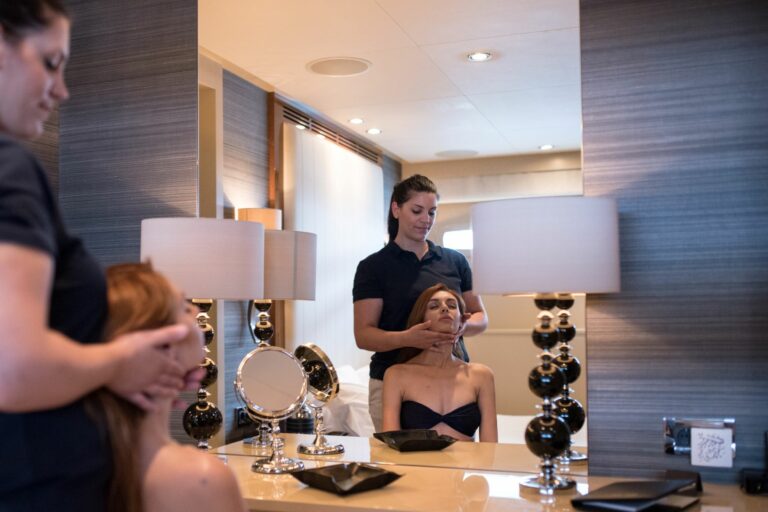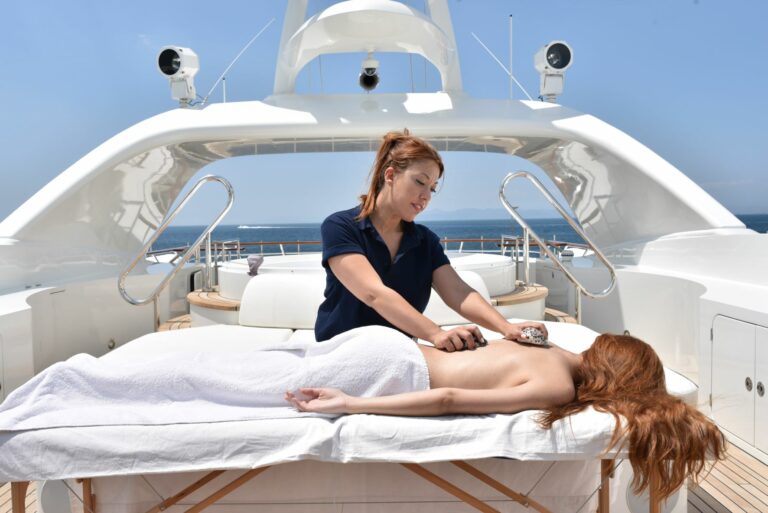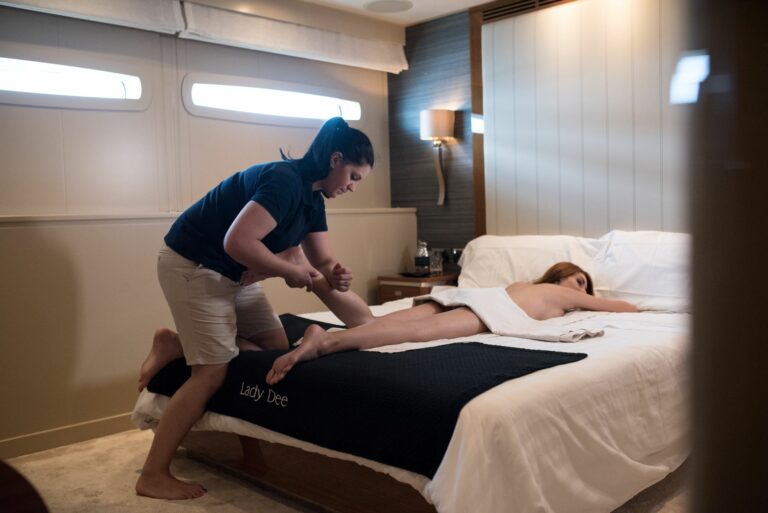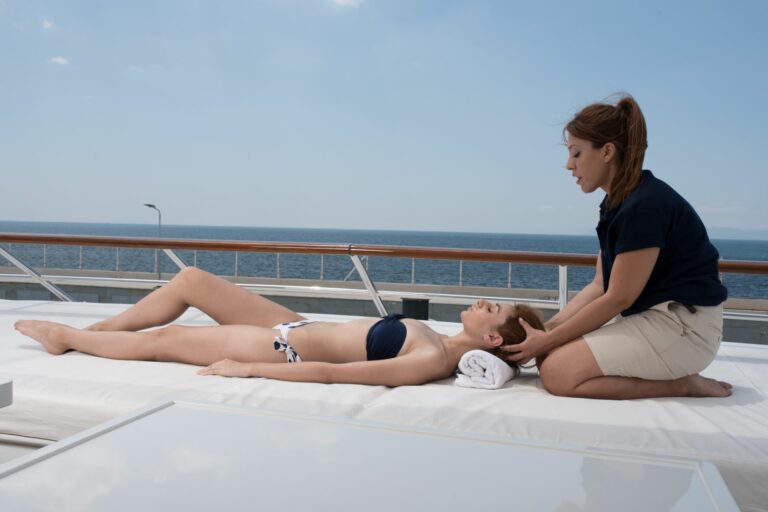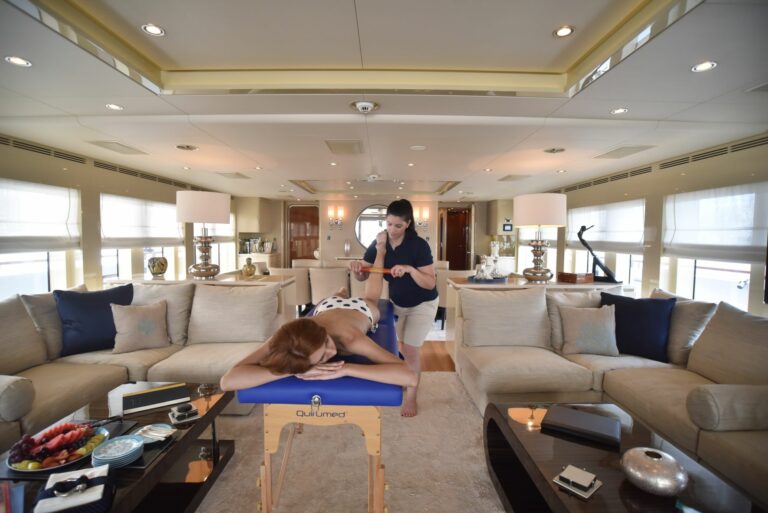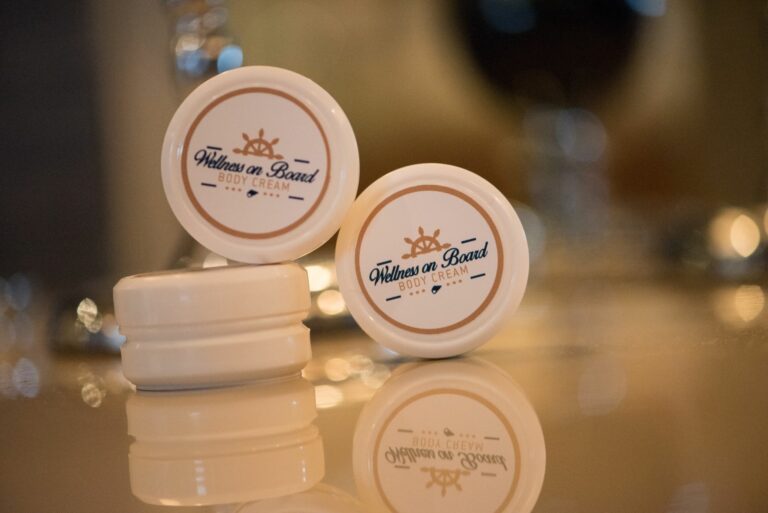 The team dynamically, since 2016, cooperating with luxury boat rental agencies as well as privately, serves charters in Greek and European waters as well as individual appointments by arrangement in marinas of the Attica basin and beyond.
Each member of the team consists of graduates of aesthetics or physical therapists with experience from 5 – 15 years and with knowledge of English.
Each of us has a common goal of customer service, absolute confidentiality and discretion (sealed with private agreements), courtesy and quality of wellness services to our guests.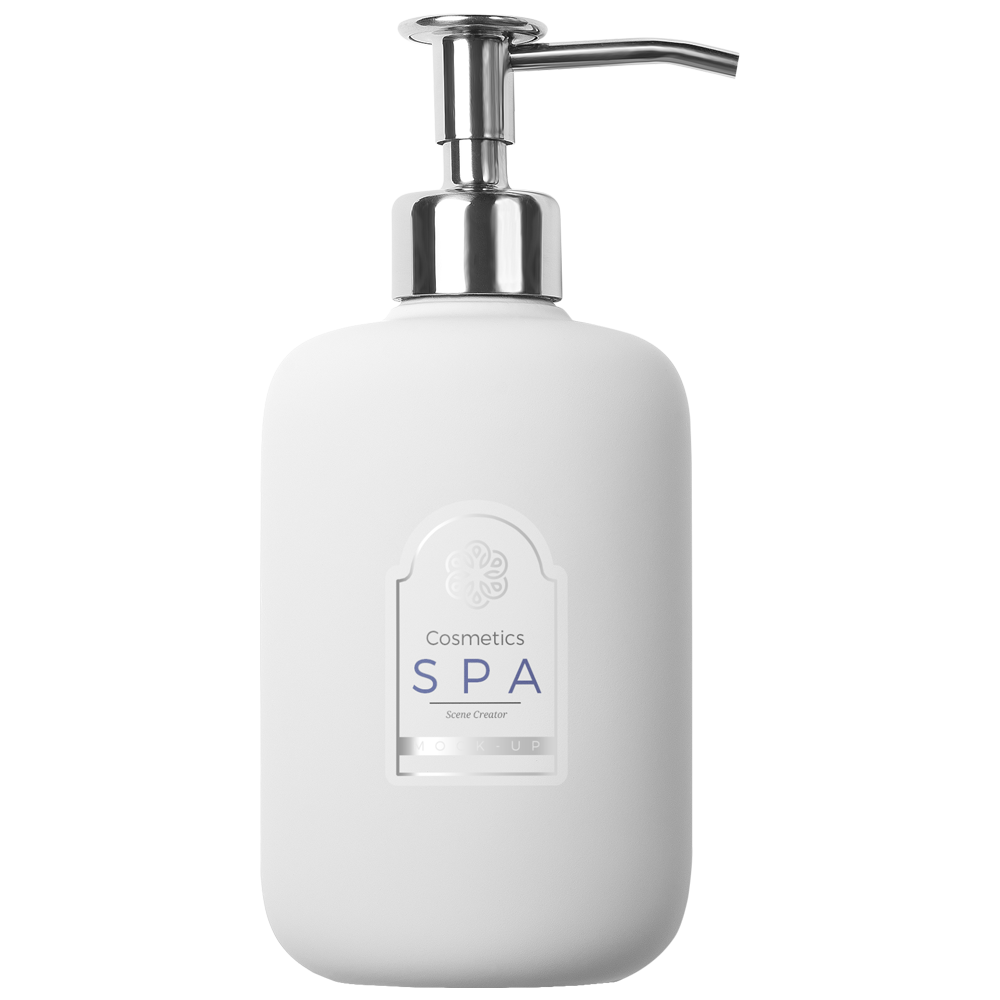 Discover the Exclusive Collection among 15 Personalized Massages for all tastes that will allow you to disconnect from Reality and relax in an atmosphere of absolute Tranquility and essential Care.
At Sparadise we have designed Spa Rituals for you to experience the real magic. Our rituals combine more than one treatment and are unique experiences that offer your body and soul the well-being it needs.
Our experienced beauticians, in combination with the highest quality products, highlight the radiant skin we all want to show, tailored to each skin type and its unique needs. Make an appointment for a free consultation!
With us you will experience the most Unique Spa Buffet in Greece.
For us, relaxation has no limits! Discover the Menu and create your unique combination of treatments that will transport you to your own, Personal Paradise of Relaxation